Privilege offer
Castelnaud Castle has partnered with Marqueyssac Gardens and the Hostellerie Maleville, a Logis de France hotel-restaurant, to organize a special day for you in the heart of the Périgord Noir.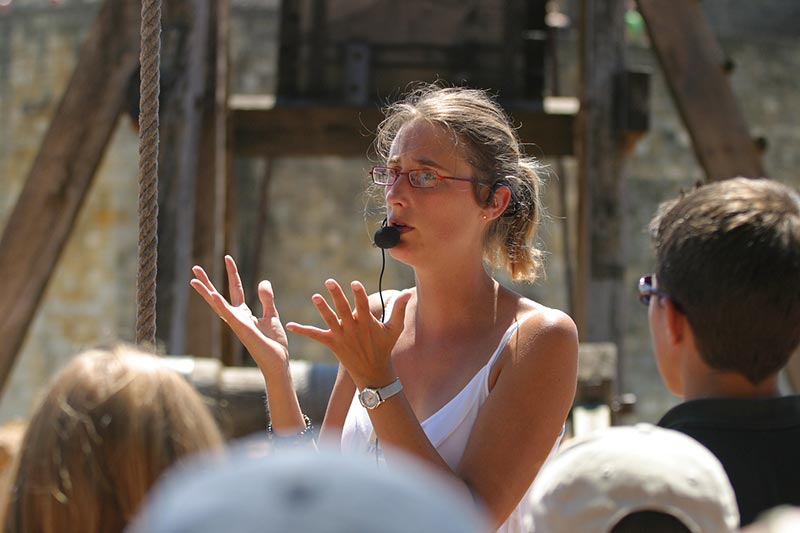 Guided tour
As a complement to the open tour of the museum, the outdoor guided tour goes deeper into the castle's history. The military architecture, the evolution in attack techniques and the different means of defence are explored.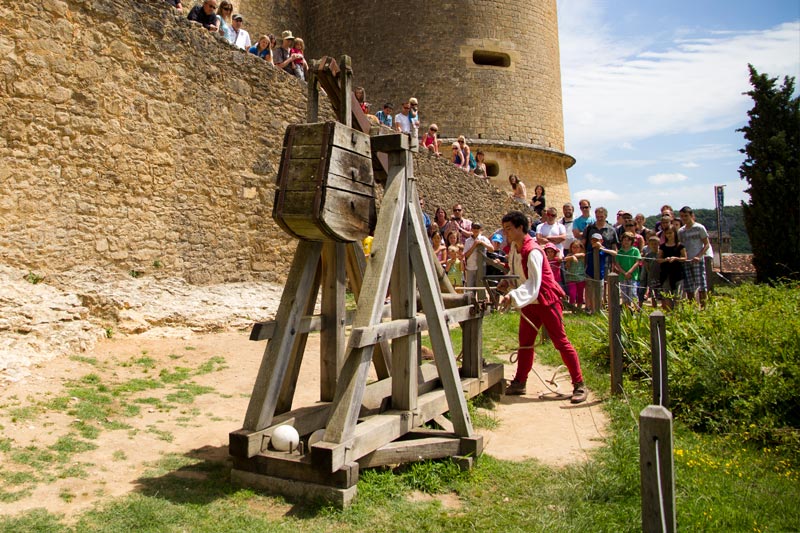 Guided tour and trebuchet firing demonstration
After the guided tour, you can watch a demonstration by your guide of the firing of a trebuchet. Using a one-third scale model, you will better understand the workings of the most powerful siege engine of the Middle Ages.



ONLINE RESERVATION REQUEST
We advise you to book online at least two months in advance. Do not hesitate to contact our booking department, who will be able to advise you. The phone number is
+33 553 313 000
or please use the contact form below.
Please note that this is not a booking form. We will answer your request as soon as possible.